Advanced Dental Services & Technology – Burien, WA
Modern Technologies for Improved Patient Care
Technology in the dental field is ever-changing, and Dr. Vincent Lam enjoys learning how to integrate state-of-the-art equipment into his dental office. Utilizing the latest advancements in dentistry allows him to treat patients with less pain and in fewer visits. This equals less time in the dental chair and a more comfortable experience from start to finish. Learn more about our advanced dental services and technologies in Burien by reviewing the following information. Feel free to contact our dental office if you have any questions.
Committed to State-of-the-Art & Comfortable Dental Experiences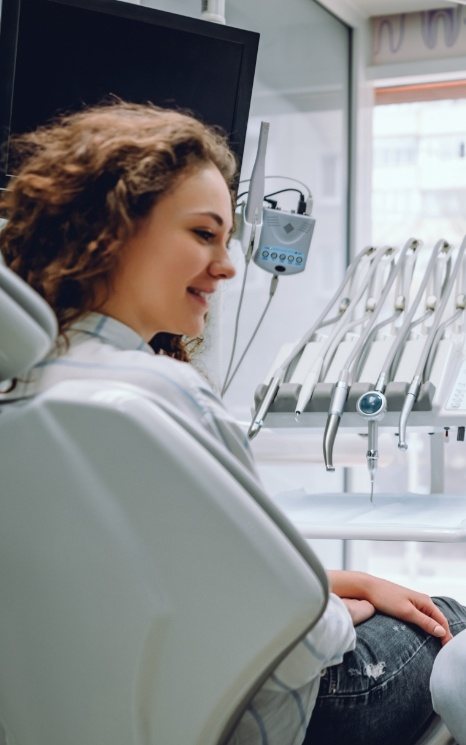 Safer Imaging with Digital X-Rays
Improved Treatment Planning with 3D Cone Beam Imaging
Less Invasive Procedures with Soft Tissue Lasers
Intraoral Cameras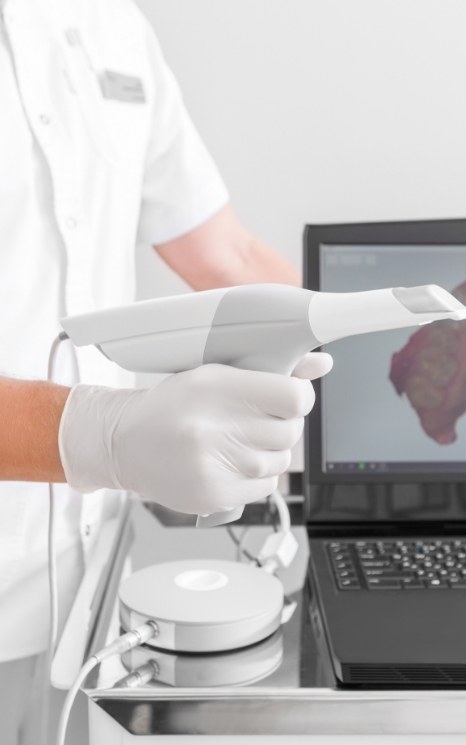 With the help of intraoral cameras, our patients can see a more detailed look at their oral health. Instead of relying on what we're telling them, they can see for themselves problem areas that require necessary treatment. The camera-tipped, pen-like device captures images of an individual's teeth and displays them on a nearby monitor. This makes it possible for our team to truly partner with our patients to produce optimal results.
All-Digital X-Rays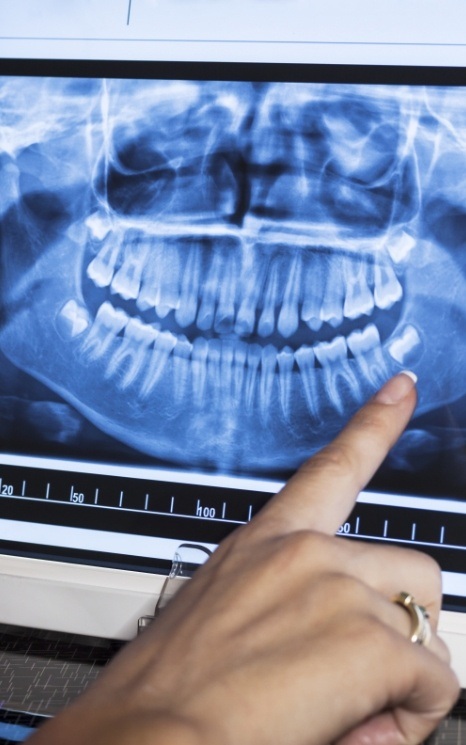 Unlike traditional X-Rays that were developed in darkrooms using harsh chemicals, we now use Vatech EzRay digital X-rays. Emitted much less radiation and producing higher resolution images, we can easily view and identify even the smallest signs of decay. Because many of the most common oral health problems exist below the gumline, these X-rays make it possible for our team to see areas that are impossible to view with the naked eye.
3D Cone Beam Imaging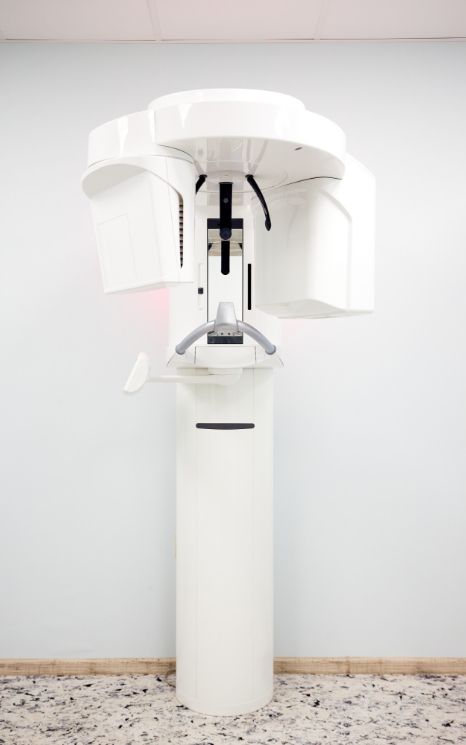 The Sirona CT 3D Cone Beam Scanner is a truly unique technological device that makes treatment planning more accurate. Rotating a full 360 degrees around a patient's head, it takes hundreds of pictures in just seconds. The head, jaw, teeth, gums, tissues, nerves, and other oral and facial structures come together to create a three-dimensional image on a nearby computer screen. Our team can then use this model to better prepare a patient's treatment plan when undergoing complex dental procedures.
Digital Impression System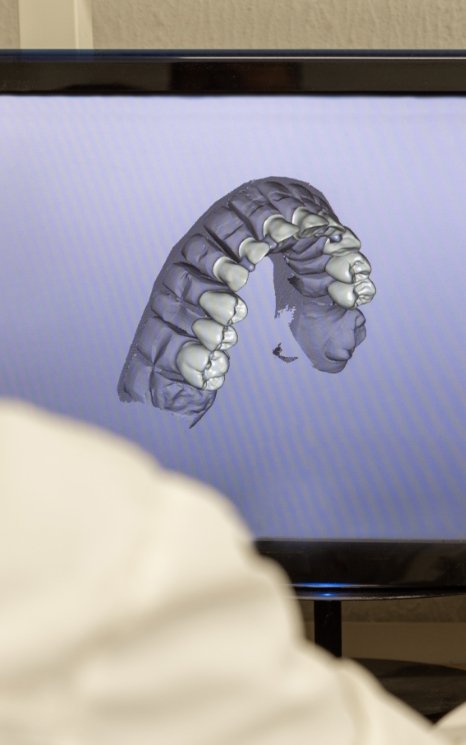 Instead of resorting to messy, cold dental putty that often makes patients gag, we now use the CEREC digital impression system. In just minutes, we can easily capture images of a person's smile, making it easier for lab technicians as well as our in-house milling unit to produce customized restorations that look natural and fit comfortably.
Soft Tissue Laser Dentistry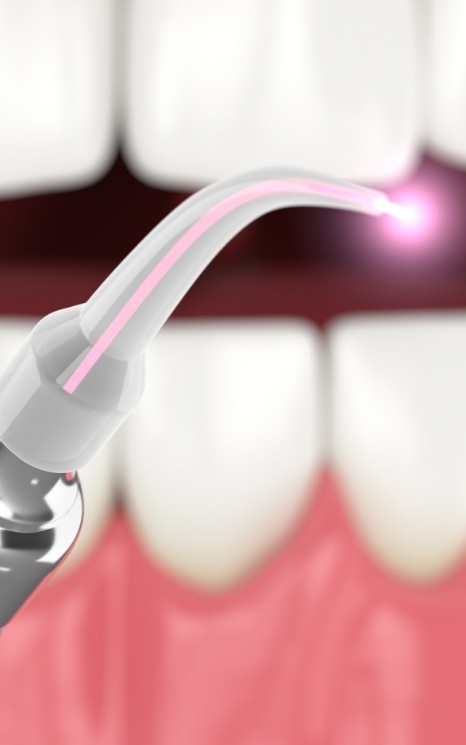 Not all dental procedures have to be invasive. This is why we use soft tissue lasers to make more detailed treatments smoother, seamless, and more comfortable. Using the Biolase Epic and Fotona Lightwalker lasers, we can easily eliminate bacterial accumulations common with gum disease as well as remove excess tissue from a patient's "gummy smile." The concentrated beam of light minimizes bleeding and swelling, and it reduces the risk of infection while decreasing the time spent in recovery.
Learn More About Soft Tissue Laser Dentistry
CariVu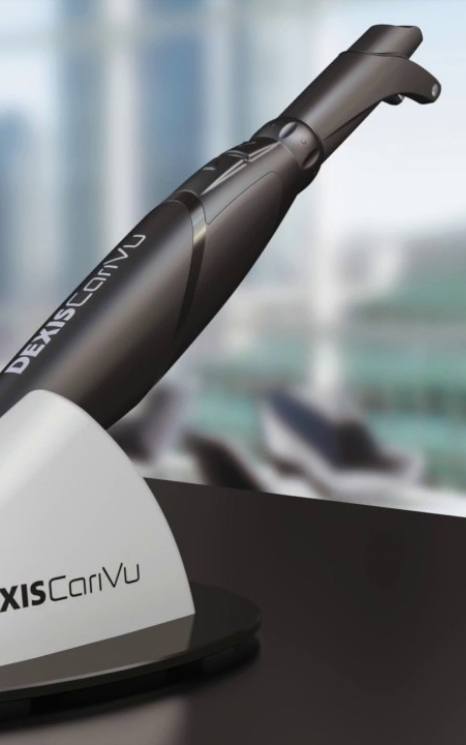 Our dental office uses the CariVu transillumination technology, to scan the mouth for decay without the use of radiation. Utilizing CariVu during routine cleanings can aid the dental practitioner in identifying questionable areas early on and decide on a course of preventive care.