Dental Implants – Burien, WA
The Root-to-Crown Tooth Replacement Solution
At Seahurst Smiles of Burien, Dr. Lam is fully trained to replace missing teeth using dental implants in one convenient dental office location. Instead of relying on traditional tooth replacement prosthetics that don't provide the same benefits, we offer this superior alternative that allows for a better quality of life. We'll remain by your side the entire time, making sure your questions and concerns are answered and addressed. If you think you might benefit from dental implants in Burien, call us to schedule a consultation.
Why Choose Seahurst Smiles of Burien for Dental Implants?
Start-to-Finish Dental Implant Placement and Restoration
CT/Cone Beam Scanner Used for Improved Treatment Planning
Financing Available to Ensure Affordability
What are Dental Implants?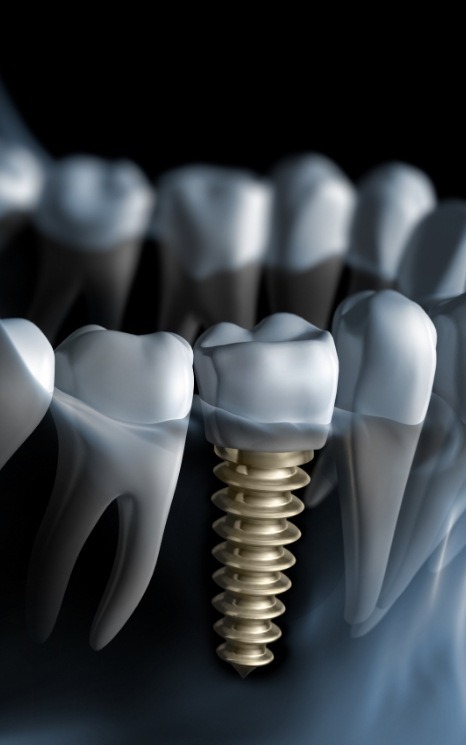 Dental implants are titanium posts that look like screws and mimic teeth roots. They are surgically implanted into the jawbone and fuse over time to create a solid foundation for the customized restoration (i.e., crown, bridge, denture) when placed. Offering optimal stability and functionality, they are known to last 30 years or longer with proper maintenance, and they look completely natural, blending in with your existing smile.
The 4-Step Dental Implant Process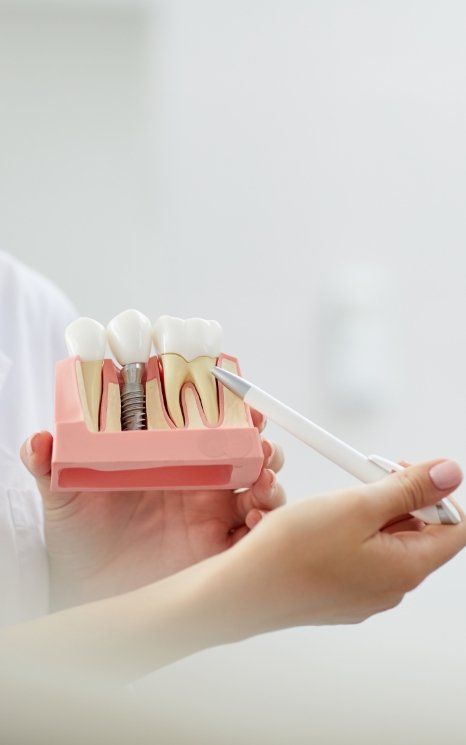 There are four steps every patient must follow during dental implant placement: initial consultation, dental implant surgery, osseointegration, and final delivery of the restoration. Although no two patients are alike, each phase must be completed to ensure optimal results.
Initial Dental Implant Consultation – Dr. Lam will use a 3D scan to determine your candidacy and if you need preliminary treatment.
Dental Implant Surgery – Dr. Lam will surgically place your implant(s) along the jawbone.
Dental Implant Osseointegration/Abutment – You'll spend 3-6 months recovering before receiving metal abutments.
Delivery of Dental Implant Restoration(s) – Your crown, bridge, or denture will be secured into place.
Benefits of Dental Implants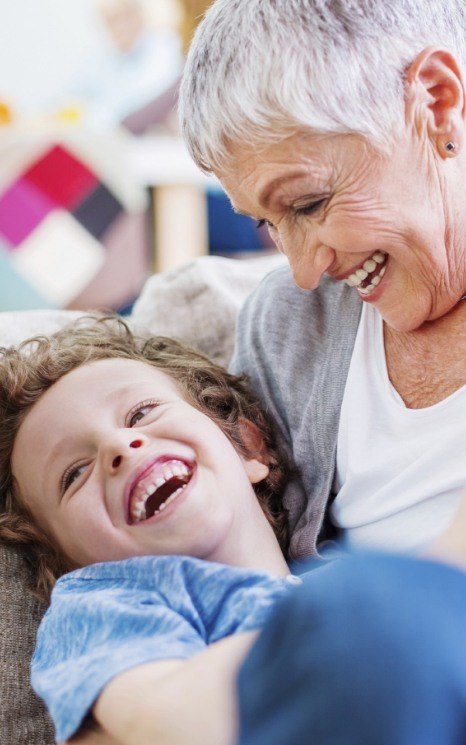 Dental implants offer endless benefits for patients seeking tooth replacement. Some of these include:
Greater jawbone stimulation
Improved appearance and boosted confidence
Reduced risk for systemic issues caused by tooth loss
Ability to eat without fear of prosthetic slippage
Longer-lasting implants that can remain in place for 30+ years
Cost-effective and can save you money in the long run
Who Dental Implants Can Help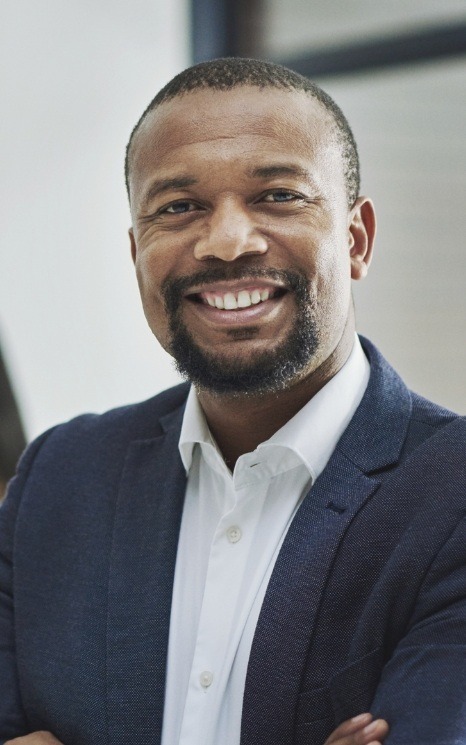 Most adults dealing with tooth loss can receive dental implants. However, you must undergo an initial consultation with Dr. Lam. During your discussion, he will not only determine if you require preliminary treatments, but he'll also go over the versatility of these prosthetics and how they can replace all types of tooth loss, including:
Missing Single Tooth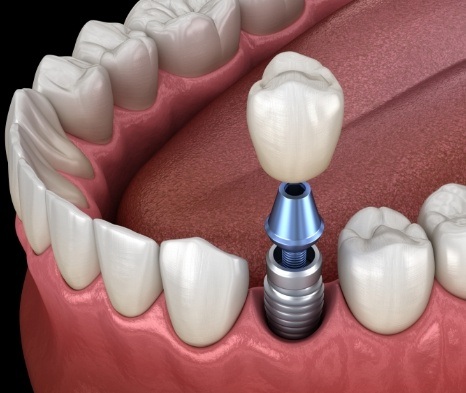 A single dental implant can be inserted into the gap and topped with a metal abutment. Once your customized crown is created, it can be bonded into place to restore the entire root-to-crown structure. This allows for greater functionality when chewing, speaking, and smiling.
Missing Multiple Teeth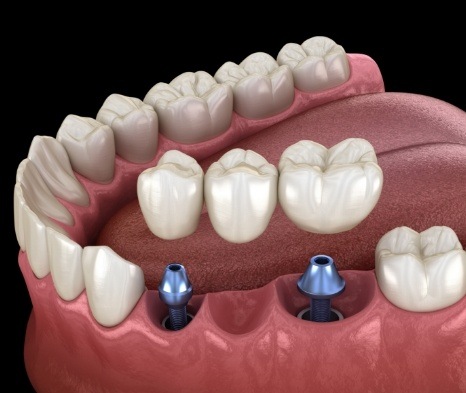 We can place two dental implant posts into the exterior sockets and attach a customized dental bridge over the tops of the implants. This allows for a stable and durable prosthetic that eliminates the need to alter healthy teeth (unlike dental bridges).
Missing All of Your Teeth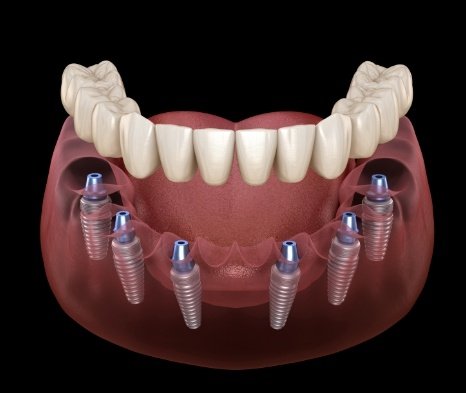 Instead of resorting to traditional dentures, we can insert between four and eight dental implant posts along the jawbone before placing a custom-made denture on top. This improves functionality and durability for a longer-lasting smile, and it continues to stimulate the jawbone, minimizing facial sagging.
Understanding the Cost of Dental Implants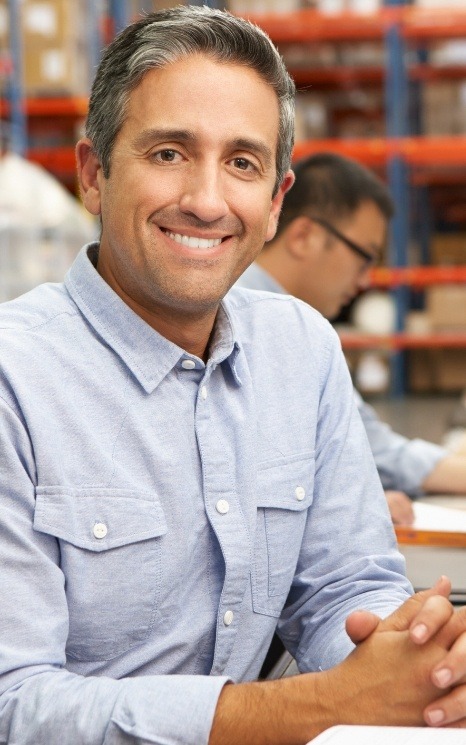 The cost of dental implants in Burien is not the same for everyone. Placing a single post is much less expensive than receiving an implant denture. No matter your situation, our team at Seahurst Smiles of Burien is here to ensure your treatment remains affordable. We'll discuss the cost of care during your initial consultation and file a claim with your insurance company. You can also enroll in flexible financing to stay within your budget.