CEREC Same-Day Crowns – Burien, WA
High-Quality Crowns Conveniently Crafted in One Visit
Many patients put off getting the important follow-up care they need, like having a dental crown placed after root canal therapy, because they can't take an additional day off of work or carve time out of their busy schedule to make that happen. At Seahurst Smiles of Burien, we utilize the latest technology, like CAD/CAM software and our digital impression system to make dentistry as convenient and easy as possible. Get that dental crown in Burien you've been needing in a single appointment with CEREC technology.
Why Choose Seahurst Smiles of Burien for CEREC Same-Day Crowns?
High-Quality Dental Materials Used
Customized Crowns in One Visit
2 Types of Dental Sedation Available
What are CEREC Same-Day Dental Crowns?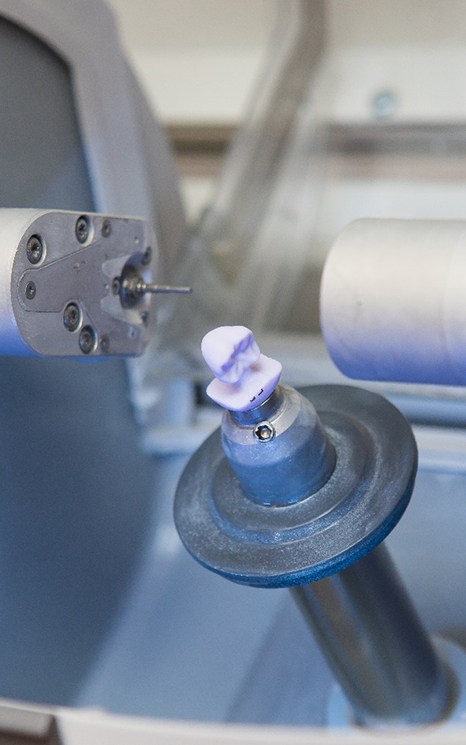 CEREC is an abbreviation for "Chairside Economical Restoration of Esthetic Ceramics" and is comprised of three main parts: CAD/CAM (Computer-Aided Design/Computer-Aided Manufacturing) technology, as well as a chairside milling machine and digital impression technology. When combined, all of these high-tech gadgets are able to craft a high-quality, custom tailored dental crown right here in our office within about two hours. This comprehensive, streamlined process eliminates the waiting period of receiving a permanent crown as well as the need for a temporary crown placement.
The Process of Getting a CEREC Same-Day Crown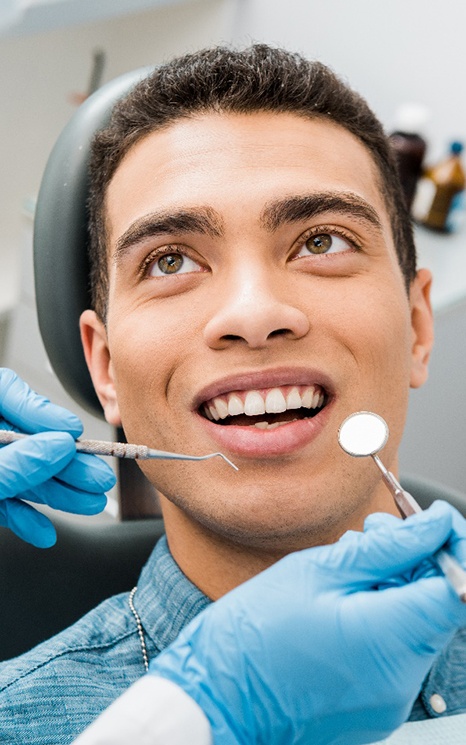 The process of CEREC same-day dental crowns can be broken down into three main steps, which all take place over the course of about two hours:
Preparation of the Tooth: First, Lam will prepare your tooth by removing a small portion to accommodate for the thickness of the crown, allowing it to seamlessly seal off the structure when placed.
Impressions & Crafting: Once the tooth has been prepared, Dr. Lam will take a digital impression of the tooth which will capture a 3D blueprint of it. Our team can then transfer this to our chairside milling machine, where it will craft the restoration from a solid block of dental porcelain.
Placement of the Permanent Restoration: As soon as the CEREC crown is complete, Dr. Lam will clean it and ensure that it's a perfect fit over your natural tooth before cementing it. Our team will then provide you with care instructions for your new restoration as well as what you can do post-operatively to ease any sensitivity or discomfort as a result of treatment.
The Benefits of CEREC Crowns vs. Traditional Crowns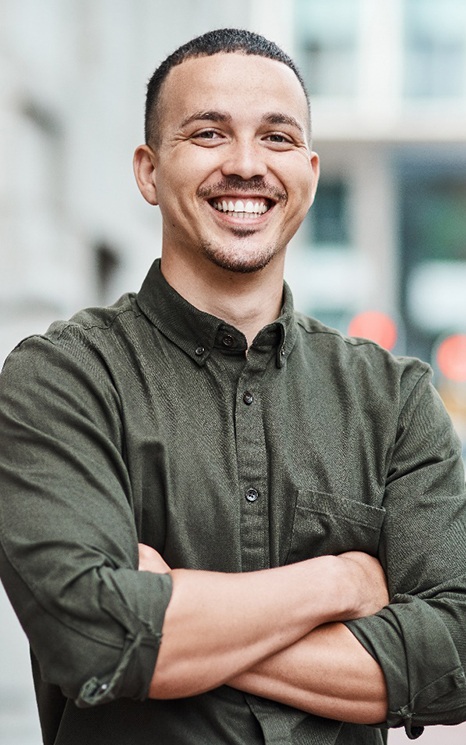 Do you need a dental crown? You may wonder what the difference is between CEREC crowns and traditional crowns. Thanks to advances in dental technology, dental crowns are faster, easier, and more convenient to get than ever before. And that's possible because of cutting-edge technology like CEREC! Below, you can learn about the incredible benefits this modern alternative offers.
No Waiting Period
Gone are the days when waiting weeks for dental crowns was the norm. We're committed to enhancing your patient journey, and that's why we've embraced CEREC technology. Say goodbye to multiple appointments – with CEREC, you can have your crown done in just one visit, leaving our office with a confident smile on your face.
Digital Dental Impressions
For many people, pink impression putty can be difficult to handle as it triggers their gag reflex. But there's good news – our dentists use a slender handheld device to capture images of your teeth and gums.
The advantages of digital dental impressions go beyond being less invasive compared to goopy trays. They also boast greater accuracy. The scanner ensures precise impressions, allowing us to craft a perfectly fitting same-day crown that flawlessly covers your tooth.
Incredible Precision
Once our dentists have taken impressions of your teeth, the magic begins. Right before your eyes, we start crafting your dental crown using cutting-edge CAD/CAM (computer-aided design and manufacturing) software. Once we're happy with how your CEREC crown looks and fits, we send it to our in-office milling machine.
This machine sculpts your new tooth crown from a block of ceramic or other materials that match your natural teeth. Thanks to our ability to produce same-day crowns on-site, the inconvenience of temporary crowns has become a thing of the past. Your smile transformation happens seamlessly and swiftly!
No Temporary Crowns
In some dental practices, the process involves wearing a temporary crown while you patiently await the completion of your permanent restoration, which can take weeks. Temporary crowns require a weaker adhesive due to their eventual removal.
Consequently, you might encounter instances where a temporary crown dislodged or didn't quite align as you bit down. Recognizing the inconvenience these temporary solutions can pose, our dentists have embraced CEREC. With CEREC, your crown is crafted and positioned in just one appointment, sparing you the discomfort of dealing with temporary crowns altogether.
Sturdy & Reliable Materials
Crafted from materials akin to your tooth's natural enamel, our CEREC crowns offer a secure and efficient solution for tooth restoration, available on the very same day. Remarkably, these materials often surpass the strength of a natural tooth. And in the rare event of damage, we can readily mend or replace your crown within our office premises.
Cost Similar to Lab-Milled Crowns
Curious about CEREC same-day crowns and their cost? You might be surprised. Despite the advanced technology involved, the expense is often comparable to lab-milled crowns. How? These crowns trim costs by minimizing materials and time. With just one localized anesthetic and no temporary crown, you'll not only save your dentist resources but also reduce your own copay – making it a win-win for your smile and your wallet.
CEREC Same-Day Crown FAQs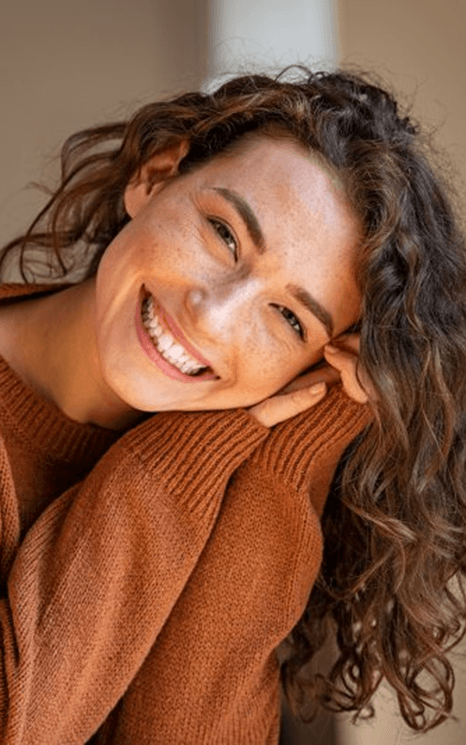 If your dentist recommends getting a dental restoration to repair one of your teeth, but you don't want to wait a lengthy time to enjoy your smile again, then CEREC same-day crowns may be the best solution for you. While this treatment option comes with many benefits, it's natural to want to know as much as you can about the procedure before starting anything. That's why we've compiled and answered some of our most commonly asked questions about same-day crowns in Burien! Read on to learn more or get in touch with our team to schedule your consultation.
Does a CEREC Same-Day Crown Look Natural?
Our dental practice uses incredibly durable and lifelike materials to construct your CEREC same-day crown, so you can expect your results to look like your natural pearly whites. Furthermore, the technology allows us to fully personalize your restorations to specifically match both the color and contours of normal teeth, so your dental cap should blend flawlessly with the rest of your smile.
Am I a Candidate for CEREC Same-Day Crowns?
Similar to traditional ones, CEREC same-day crowns can be used to help patients who are struggling with damaged or decayed teeth, so long as your oral health is in good shape. If you have any underlying issues that need to be addressed, such as gum disease or an infection, then we'll need to provide the necessary procedures before moving forward with your treatment. Generally speaking, this option can be provided to those who are experiencing the following problems:
Severely decayed or damaged teeth
Chipped or cracked teeth
Misshapen teeth
Discolored or stained teeth
An uneven bite
Is the Process for Getting a CEREC Crown Painful?
Just like with any of our other dental procedures, our team will ensure that your mouth is completely numb with a local anesthetic before starting any work. This will allow you to remain entirely pain-free throughout your appointment while we perform safe and effective treatment. Since we'll need to alter your tooth to make space for your upcoming crown, you'll likely feel some sensitivity and/or discomfort after the preparation stage. However, this should only be temporary and can easily be managed with over-the-counter or prescribed painkillers. The placement process itself will also not be painful, as your mouth will still be numbed.
Will I Have Any Dietary Restrictions with a CEREC Crown?
Even though you'll receive a restoration significantly quicker with CEREC same-day dental crowns, it doesn't mean they'll be any less durable or lower in quality. Since your dental cap will be designed to match your smile while also strengthening the structure of your compromised tooth, you should expect results that can withstand everyday chewing. That said, your dental crown can still be susceptible to damage like your natural enamel if you aren't careful. To keep your restoration safe, be sure to avoid biting down on hard objects, such as ice, and consider investing in a custom mouthguard to reduce your chances of damaging your smile.