Gum Disease Treatment – Burien, WA
Addressing Gum Disease with Advanced Techniques
The Centers for Disease Control and Prevention (CDC) estimate one out of two adults in the U.S. suffer from gum disease. It's no surprise dentists find periodontal disease treatment is in increasing demand. At Seahurst Smiles of Burien, we offer scaling and root planing as well as laser periodontal therapy and antibiotic therapy to improve gum health and take back smiles for a better future. If you think you may be suffering from gum disease, contact us today for gum disease treatment in Burien, WA.
Why Choose Seahurst Smiles of Burien for Gum Disease Treatment?
Laser Periodontic Therapy In-House for More Comfortable Treatment
Digital X-Rays to Examine Oral Tissues More Accurately
Friendly Dental Team with Years of Experience
Scaling & Root Planing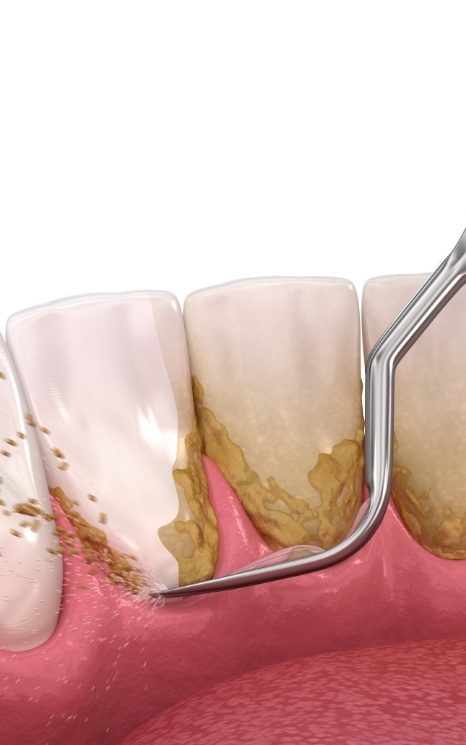 When advanced inflammation occurs as a result of gum disease, we can implement scaling and root planing, also known as deep cleaning. We'll first numb your gums before removing hardened plaque and tartar from around your teeth and gum pockets using ultrasonic dental instruments. Then, we'll begin to polish your teeth's roots to smooth them out. This not only minimizes plaque accumulations but also encourages the gum tissues to reattach.
Antibiotic Therapy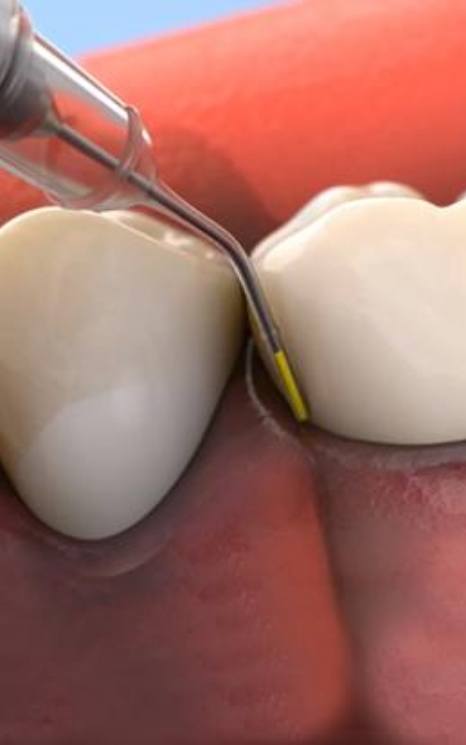 Often combined with scaling and root planing is antibiotic therapy. Bacteria can remain no matter how detailed oriented we are. There are times when reaching certain areas can be impossible no matter the type of instrument. Fortunately, with antibiotic therapy, we can apply it to the soft oral tissues, and the medication will immediately begin to attack and eliminate the bacteria for a healthier smile.
Laser Periodontal Therapy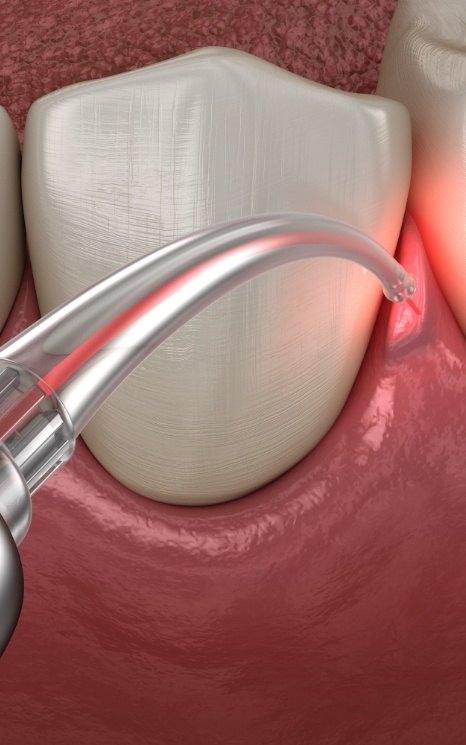 Using the Biolase Epic laser, Dr. Lam and our team can easily reduce bad oral bacteria. The concentrated beam of light emitted from the laser helps to eliminate infected or damaged tissue while cauterizing the area to reduce bleeding and swelling. It also makes recovery times shorter and prevents the possibility of infection. Using a dental laser allows for optimal precision when targeting only the problematic oral tissues.