Veneers – Burien, WA
Get a Stunning Smile with Veneers
The smile of your dreams is within reach with the help of your cosmetic dentist, Dr. Vincent Lam. Today, you have more options than ever to choose from, so there's a solution to fit your budget, like veneers in Burien. While many people think they are expensive, veneers can be the most cost-effective method to achieve a picture-perfect smile. In as few as two appointments, you can say goodbye to stains, chips, and gaps using a long-lasting solution. Contact our team at Seahurst Smiles of Burien today to get started!
What Are Dental Veneers?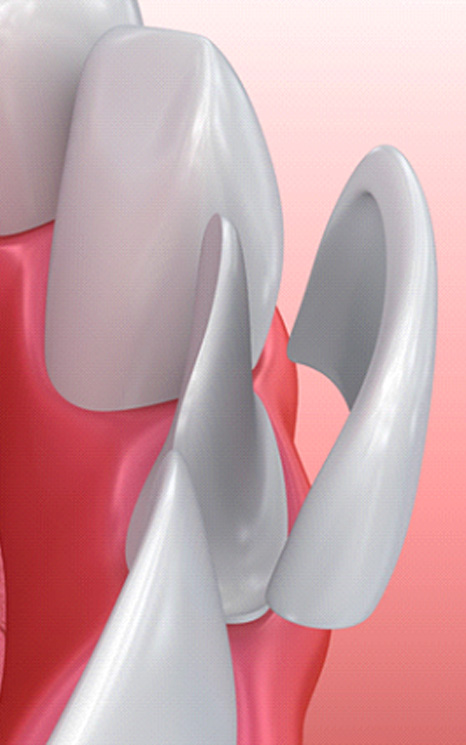 A veneer is a thin shell that's applied to the front side of a tooth to cover aesthetic issues. Overall, it enhances the color, size, and shape of a tooth; however, when veneers are applied to the teeth visible when smiling, they can fix many imperfections at once, including gaps between teeth. You won't have to undergo a complex or invasive procedure because veneers are thinner than ever, so less enamel is removed for bonding. Although they are thin, they are durable and can last for a decade or longer with the right care, like brushing and flossing.
The Process of Getting Veneers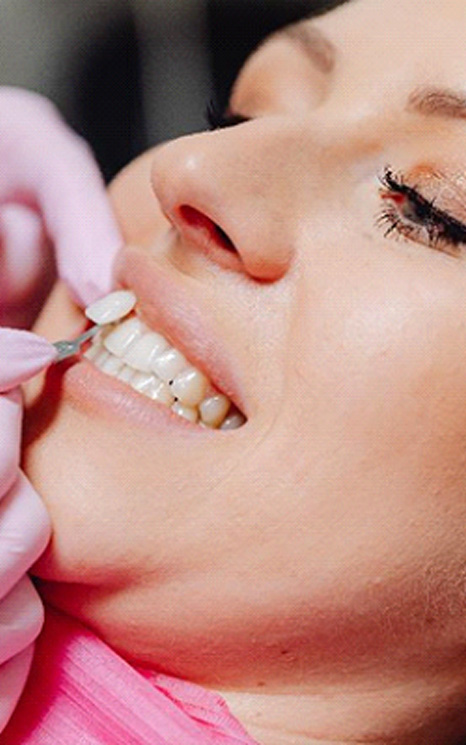 Your first step toward a beautiful smile is a consultation with your cosmetic dentist in Burien. Dr. Lam will examine your mouth and learn more about your goals to ensure veneers are right for you. You must have healthy teeth and gums. After any preparatory procedures, like a dental cleaning, you'll be scheduled for your first appointment.
Dr. Lam may use a local numbing agent to keep you comfortable, but it's not always necessary. He will shave off a small amount of enamel, which is necessary to ensure your veneers sit flush. Once your teeth are prepped, he will take an impression of your mouth, which is sent to the dental lab. They'll craft your veneers to meet your exact specifications to fit your teeth like gloves, but it can take a couple of weeks. Dr. Lam will apply temporary veneers to protect your teeth while you wait. You'll also get to "try on" your new smile.
After your veneers are sent back to the office, you'll return for your second appointment to have your temporary restorations removed. Dr. Lam will bond your new veneers in place, and you'll walk out with the confident, stunning smile you desired.
Your veneers can last for many years with a good oral hygiene routine; however, choose a soft-bristled toothbrush and nonabrasive toothpaste to avoid scratching them. Don't forget to schedule a cleaning and checkup every six months.
The Benefits of Veneers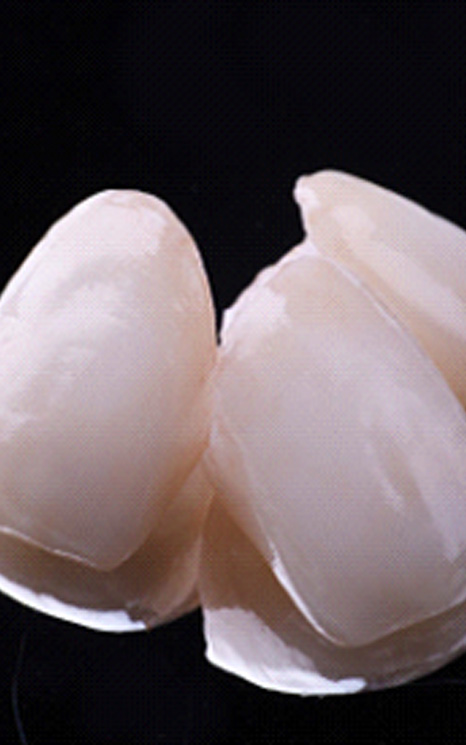 Veneers continue to rank among the most popular cosmetic procedures every year because of their exceptional benefits, including:
Results look and feel natural
Minimally invasive procedure
Porcelain is stain-resistant
Treat many issues simultaneously
Quick results
Cost-effective solution
An average lifespan of 10+ years
Easy maintenance and care
You can't put a price on the benefits you'll gain by improving your smile. If you're ready to look and feel your best, contact our office today to request your consultation.
Understanding the Cost of Veneers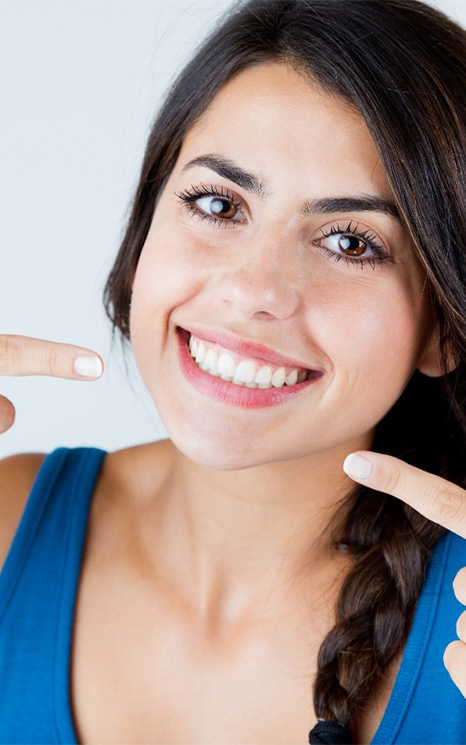 These days, cosmetic dentistry is more accessible and affordable than ever before. If you have multiple dental imperfections, you may be thinking about transforming your smile with veneers in Burien. Of course, making the decision to undergo any cosmetic dental treatment requires some thought and research beforehand. A significant deciding factor for veneers is the overall cost, which is why you probably want to know what to expect before committing to the process.
Cost vs. Cosmetic Dentistry: What's Right for Me?
Although you may have your heart set on veneers, it's important to explore all your available options before making a final decision. Multiple services can accomplish different things for your smile at varying price points. Let's take a closer look at some of the most popular cosmetic dental services we offer:
Dental Bonding: If you only want to address minor imperfections, you may consider dental bonding. It's the most affordable option and can be completed in as little as one hour. However, results don't last very long, which means you'll need to have the treatment redone every few years.
Teeth Whitening: Want to change the color of your smile? Teeth whitening can make your grin several shades whiter in no time. Of course, you need to keep in mind that this cost-effective treatment can only help with tooth color, not shape or position.
Veneers: This may not be the cheapest cosmetic dental treatment, but it's the easiest way to transform every aspect of your smile all at once in a few short appointments.
How to Make Veneers Affordable
Since veneers are purely for aesthetic reasons, they're not typically covered by dental insurance. That means you'll need to find an alternative way to pay for your treatment. Luckily, we offer third-party financing through CareCredit to help make your care as affordable as possible. These payment plans often come with little-to-no interest attached, helping you save even more money and stay well within your budget.
Veneers FAQs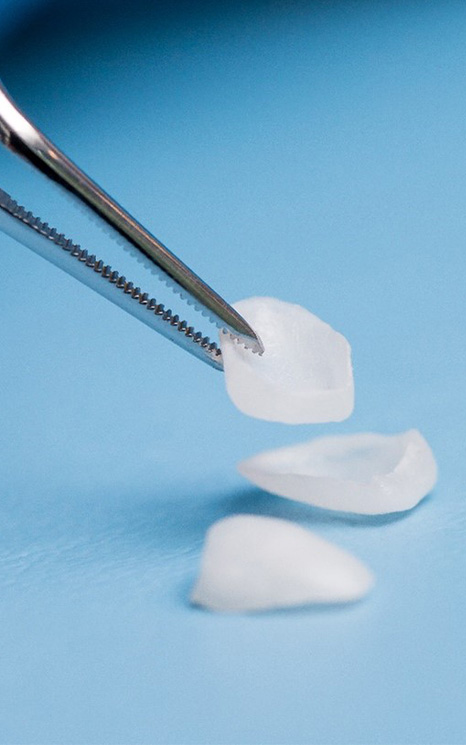 So, perhaps you want to get veneers in Burien. It's great if you do — the porcelain shells could transform your smile from the ground up! That said, you may have concerns you'd like to address first. Doing so, after all, would help confirm if veneers are right for you. Luckily, we at Seahurst Smiles of Burien can help: below are the answers to some frequently asked veneer questions. Feel free to read them over and learn about our care. Otherwise, you can always call our office for more details!
Are Veneers Permanent?
In reality, veneers aren't permanent; they need replacement over time. However, their placement is considered irreversible.
You see, dentists remove bits of your enamel to place veneers. The shells won't fit properly otherwise. Filed enamel doesn't recover, though, so prepared teeth will always need veneers for protection. The alternative is exposing your pearly whites to bacteria and other forces.
Of course, there are some exceptions. A dentist could place Lumineers without removing any enamel, making them a reversible option.
What Happens to the Teeth Under Veneers?
Rest assured: getting veneers won't harm your teeth. Placement removes only a tiny bit of enamel, and the bonding material used is safe.
For starters, the procedure won't increase the risk of cavities. Veneers cover the treated teeth, and so protect their top layers. In this way, they act as a substitute for the lost enamel.
Still, you'll need to keep up with your oral hygiene. Regular brushing and flossing prevent tooth decay beneath veneers. Therefore, remember to brush twice daily, floss once daily, and rinse with mouthwash as needed. Make sure to attend regular dental checkups and cleanings too.
Can Veneers Be Used for Bite Corrections?
As a cosmetic dental treatment, veneers don't change the position of your teeth or jaw. Their effectiveness, then, for treating bite problems varies by an issue's severity.
Take a mild open bite, for example. With veneers, a patient could make their teeth look longer and wider. The result would be a smile that seems to line up correctly.
In contrast, things change if the issue is more severe. At that point, you may need orthodontic correction to preserve your oral health. Veneers would only help your looks without making your mouth any healthier.
Is It Painful to Get Veneers?
In itself, veneer placement is painless. You shouldn't feel any discomfort during the treatment. As such, you can go into your dental visit with confidence!
Before the procedure even begins, the dentist will numb your mouth. In particular, they'll apply an anesthetic to the area around the treated teeth. You thus won't sense pain as the veneers are placed.
At most, you may feel some minor post-op soreness. That situation can occur when multiple veneers — eight or more — are attached. Even so, this effect is temporary and only lasts a few days. It's also easily managed with painkillers and saltwater rinses.