Soft Tissue Laser Dentistry – Burien, WA
Precise, Effective & Safe Treatment with Laser Dentistry
At Seahurst Smiles of Burien, we're dedicated to using the latest technology in our office because we understand the priceless benefits that instruments like our soft tissue laser offer our patients. Our goal is to provide you and your family with a comfortable, streamlined experience that offers you the best possible results that can stand the test of time. We invite you to learn more about our soft tissue laser in Burien and how it could impact your dental care.
Why Choose Seahurst Smiles of Burien for Soft Tissue Laser Dentistry?
Faster & More Comfortable Recovery Periods
Pain-Less Treatment for Gum Disease
Warm & Welcoming Experienced Dental Team
How Do Soft Tissue Dental Lasers Work?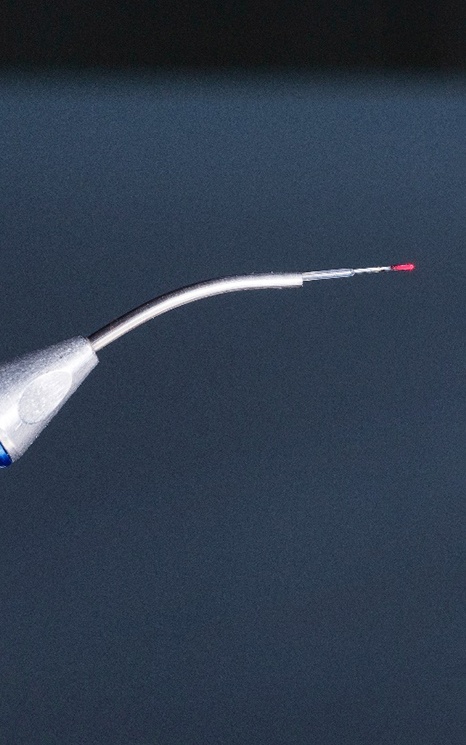 Lasers have been used in dentistry since around 1994, and since, they've been incorporated into a variety of different procedures, like gum disease therapy, gum recontouring, and even teeth whitening. The technology has been approved by the FDA and has been adopted in many dental practices across the country to provide patients with an array of unique benefits.
The laser works by emitting a concentrated beam of light waves to help remove excess, infected, or severely damaged tissue as well as kill bacteria on-contact. For treatments like gum recontouring, it eliminates the need for a scalpel and sutures and cauterizes the tissue on-contact, minimizing post-operative bleeding and reducing recovery time.
Soft Tissue Laser Dental Services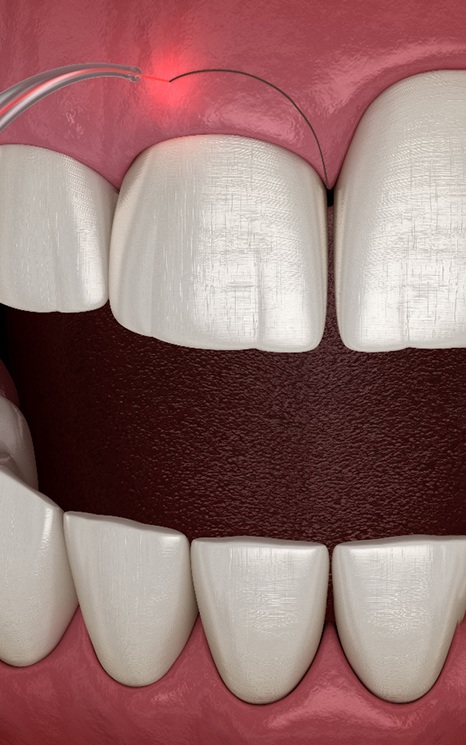 At Seahurst Smiles of Burien, there are two main treatments that we offer in which we may utilize our soft tissue laser. Gum recontouring involves revealing more of the tooth structure by removing overgrown gum tissue, allowing for a more symmetrical and appealing smile.
We also use the laser for periodontal therapy. It allows us to get rid of infected and severely damaged gum tissue, leaving healthy tissue behind that can re-connect with the tooth and prevent harmful oral bacteria from accumulating in the periodontal pockets. Because the laser also kills bacteria on-contact, it allows us to effectively control bacteria build-up that can lead to worsening symptoms of gum disease.
The Benefits of Seeing a Dentist with a Soft Tissue Laser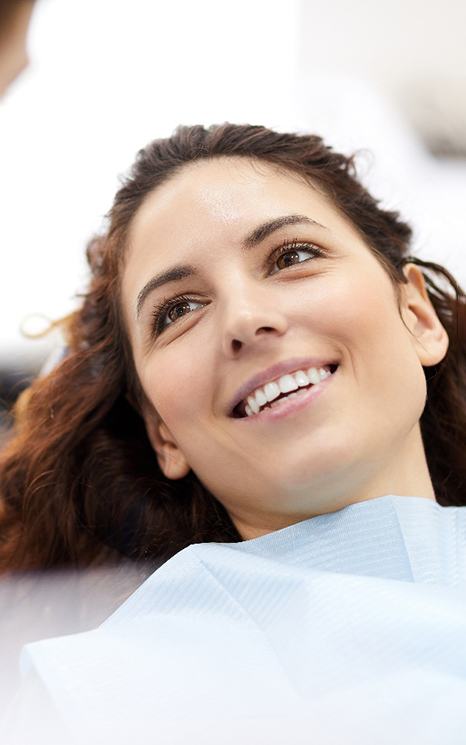 You can reap a variety of benefits by seeing a dentist in Burien that utilizes a soft tissue laser. Some of these advantages include:
Minimal post-operative bleeding and discomfort due to its ability to cauterize.
No need for scalpels and sutures.
Reduced recovery time for treatments.
Minimized swelling and inflammation during recovery period.