Dentures – Burien, WA
New Teeth for a New Smile
When you start losing teeth, you can face a variety of challenges. That's only natural – your pearly whites play a role in many everyday tasks. Still, you don't have to live with unseemly smile gaps. Instead, opt for quality dentures to solve your problem! Seahurst Smiles of Burien can use them to restore your grin to proper order. To learn more about how that's possible, just keep reading or book a visit to our office and get started with dentures in Burien!!
Who Is a Good Candidate for Dentures?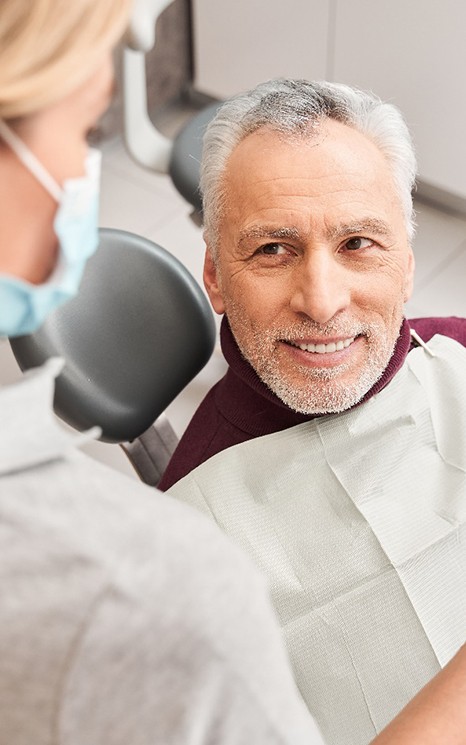 When it comes to denture candidates, the most ideal are those suffering from severe tooth loss. In particular, such people will face challenges with eating, speaking, and even smiling.
Still, not everyone who's missing teeth would benefit from dentures. Another restoration, for example, might be better if someone doesn't lack all the teeth along an arch. Similarly, a patient without healthy gums would lack the support to secure the prosthetic.
Given these facts, a dental consultation is the best way to confirm candidacy. By visiting Dr. Lam at our office, you can determine if dentures might help. If they would, Dr. Lam and the team will draft a treatment plan that works for you.
Types of Dentures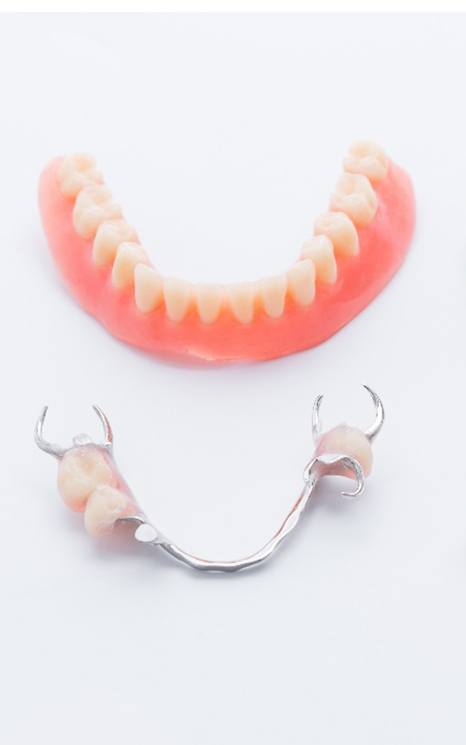 Once you're a confirmed candidate, the consult will settle on the type of denture that suits you. You can thus expect us to recommend one of three possible options:
Partial Dentures
Partial dentures only replace a few teeth. As such, they fill the gap in your smile by clasping onto your surrounding pearly whites.
Partials are often made up of artificial teeth attached to an acrylic, gum-colored base. Some models, though, also use cast metal and porcelain materials.
Full Dentures
In contrast to partials, full dentures replace all the teeth along an arch. As such, they rely on natural suction to secure themselves instead of clasps.
That said, full dentures' bases do rely on acrylic, gum-colored resins. The only major difference is that this type is custom-made to fit snugly over the gums.
Implant Dentures
Implant dentures, per their name, make use of dental implants. The latter are restorations that fuse with the jawbone over time.
Due to using implants, these dentures are more secure than others. Their fusion ensures your new teeth don't slip or fall from your mouth.
The Benefits of Dentures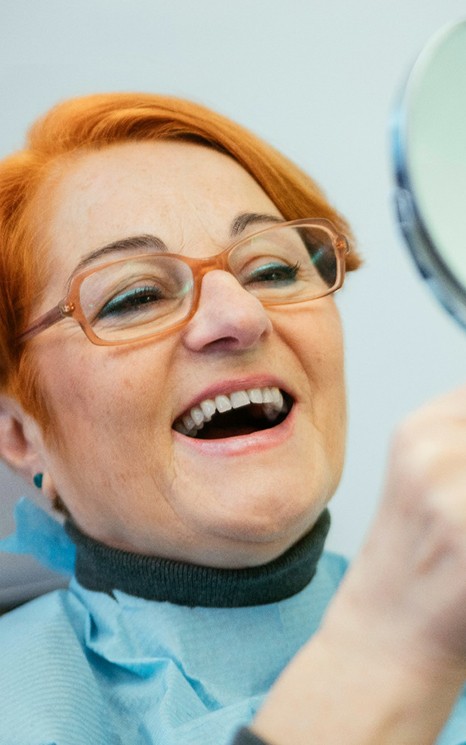 In the end, you can count on dentures to provide many benefits. Among them, the most common ones are:
A Beautiful, Restored Smile – Dentures are customized for each patient's mouth. No matter the type, then, it'll give you a full, beautiful smile.
Younger Looks – In helping your cheeks look less hollow, dentures can make your face seem more youthful.
Better Eating – By giving you new teeth, dentures restore some of your ability to chew food. They thus allow you to eat a healthier, wider-ranging diet.
Cost-Effectiveness – For a relatively low cost, dentures can restore your smile for years at a time!