Candid Pro Clear Aligners – Burien, WA
Straighten Your Smile Discreetly
Many teenagers and adults are unhappy with the appearance of their smiles. However, many people don't want to commit to a year or more of metal brackets and wires on their teeth. Fortunately, at Seahurst Smiles of Burien, we can straighten your smile with Candid Pro Clear Aligners. To learn more about Candid Pro Clear Aligners or to schedule a consultation with Dr. Vincent Lam, give our office a call. We're eager to help you achieve a straighter smile.
Why Choose Seahurst Smiles of Burien for Candid Pro Clear Aligners?
No Metal Brackets or Wires
Virtually Invisible
Flexible Financing Available
How Candid Pro Clear Aligners Work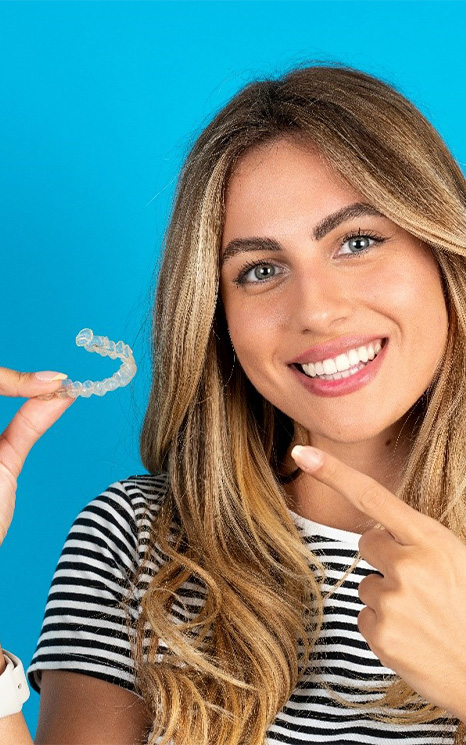 Instead of using metal brackets and wires to strengthen your smile, we use Candid Pro Clear Aligners. Clear aligners are an excellent way to shift teeth into aligned positions to give patients the picture-perfect smile they've been dreaming of. Patients will wear each set of aligners for a few weeks on average before moving on to the next one. Over time, the teeth gradually shift to their new locations. You don't need to have anything tightened during the treatment process either like you would for braces. We will monitor the entire process to ensure that everything goes to plan.
Indications for Candid Pro Clear Aligners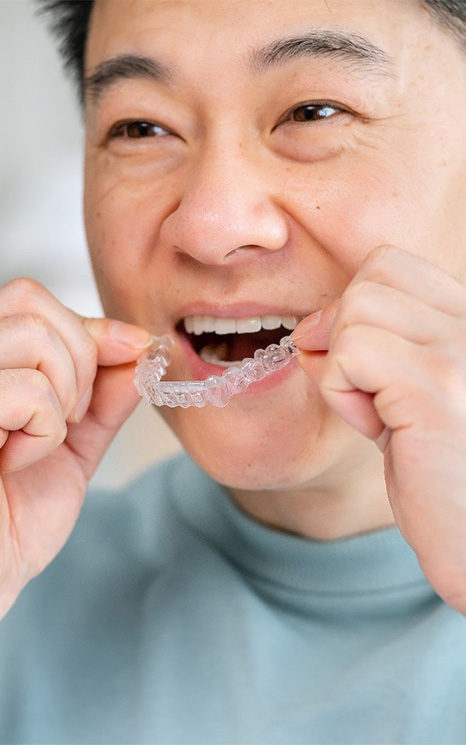 There are several different issues that Candid Pro Clear Aligners can address. Here are some of the most common ones:
Crowded Teeth
Overcrowded teeth can negatively impact the appearance, function, and health of your smile. Candid Pro Clear Aligners gradually guide the teeth into more comfortable positions, effectively addressing crooked and overlapped teeth.
Gaps Between Teeth
When teeth are too far apart, gaps become apparent. This can increase your probability of developing oral health issues. This is because food becomes more easily trapped and difficult to remove. Candid Pro Clear Aligners can shift your teeth to become the perfect distance apart.
Bite Alignment
Bite issues can cause a variety of different issues. It can even lead to temporomandibular joint dysfunction (TMD) and bruxism, (teeth clenching and grinding). Fortunately, Candid Pro Clear Aligners can correct underbites, overbites, crossbites, and more.
The Benefits of Candid Pro Clear Aligners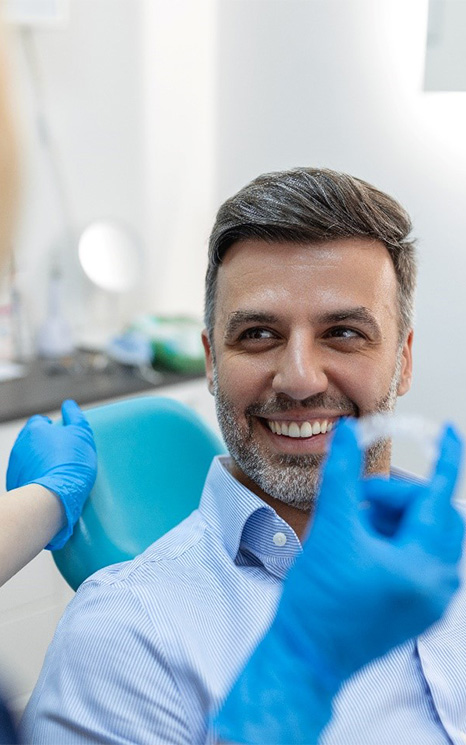 Candid Pro Clear Aligners provide all sorts of different benefits. Here are just some of the ones that you can experience:
Appearance: Candid Pro Clear Aligners are very difficult to detect, so it's unlikely anyone will even notice that you're wearing them!
No Eating Restrictions: When you have metal braces, there are certain foods that you need to avoid. With Candid Pro Clear Aligners, you can eat anything you want. Just be sure to thoroughly clean your smile before putting your aligners back in.
Comfort: Since there aren't any brackets or wires, you don't need to worry about pointy metal components rubbing up against the soft tissues in your mouth.
How Much Do Candid Pro Clear Aligners Cost?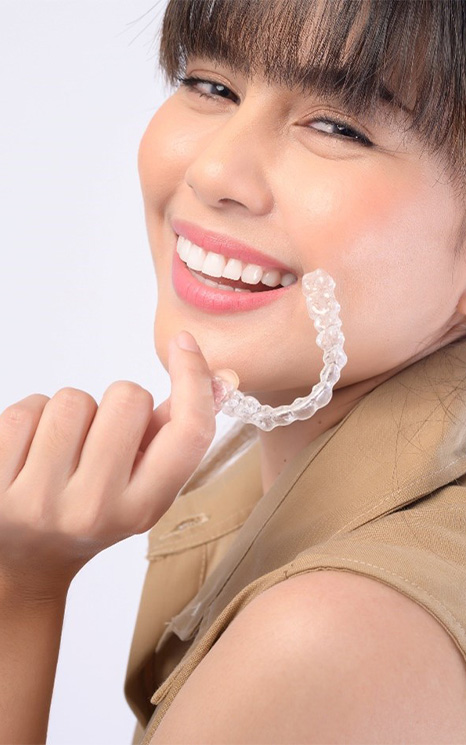 Candid Pro Clear Aligners isn't a one-size-fits-all treatment, and neither is the cost. The cost of your treatment will be determined by multiple different factors, including the severity of your misalignment. During your consultation with us, we can discuss exactly how much you can expect to pay for your treatment and review all of your financial options. It is our goal to make the process as stress-free as possible!
Understanding the Cost of Candid Pro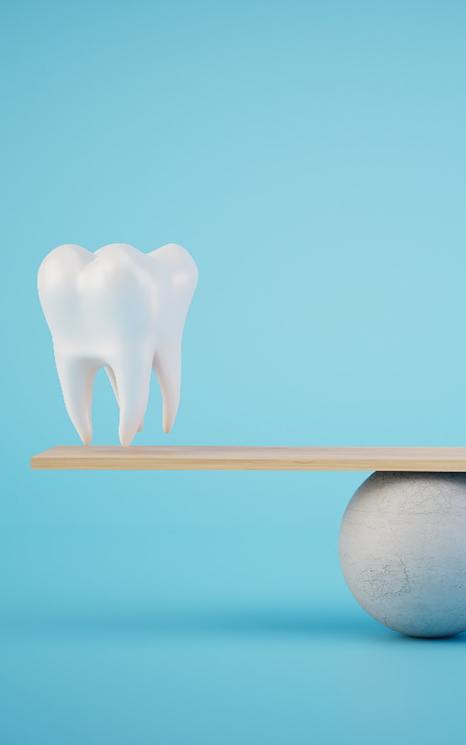 While you might want aligners, perhaps you're worried about the price. Fair enough – you can't get a treatment you can't afford. Still, the cost of Candid Pro actually varies by patient. If you want a more precise estimate, you'll need to consult with Dr. Lam. Once you have, our office will do everything possible to make care affordable. In fact, we at Seahurst Smiles will guide you through the financial process. To learn more, continue reading or call our office.
Factors That Affect the Cost of Candid Pro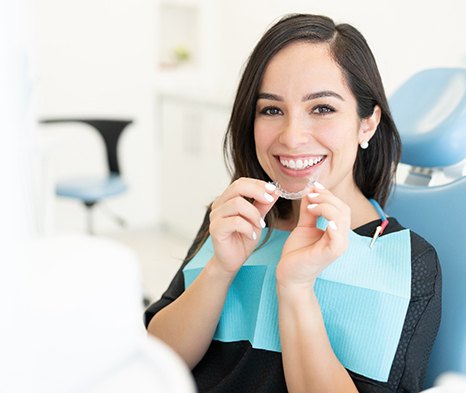 At your initial consultation, Dr. Lam will assess your smile. Doing so lets him measure the factors that'll impact your aligner treatment. In particular, these elements include the following:
Number of Arches Treated – Naturally, it'll cost more to straighten both of your arches than to fix just one.
Tooth Movement Complexity – As the needed tooth movements get more complex, the cost of care will rise. For instance, someone with a gap between their front teeth will pay less than someone with severely crooked teeth.
Treatment Length – As your treatment time increases, you'll need more aligners. From there, the overall expense will increase.
Your Compliance – If you don't stick to Candid Pro guidelines, you'll delay your treatment results. Should that happen, the procedure will get more expensive.
Candid Pro vs. Smile Direct Club™: Which Costs More?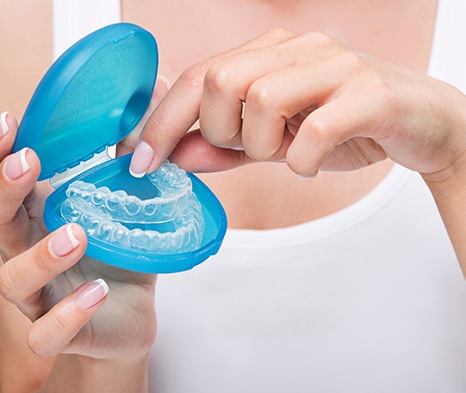 Technically, Candid Pro does cost a bit more than Smile Direct Club™. The former charges $3,300 on average, while the latter costs just under $2,000. As such, it's easy to view Smile Direct Club™ as the more cost-effective option.
Keep in mind, though, that Smile Direct Club™ is a "do it yourself" aligner kit. It doesn't provide professional oversight and leaves much room for errors. A patient might make the dental impressions poorly, or they could make some other mistake. If such things happened to you, your smile would need professional help anyway.
In contrast, Candid Pro avoids these dilemmas. Our team will oversee your care throughout the treatment process. As such, this option ensures you get high-grade impressions and a smoother alignment journey. Given this peace of mind, the cost is usually justified.
Does Dental Insurance Cover Candid Pro?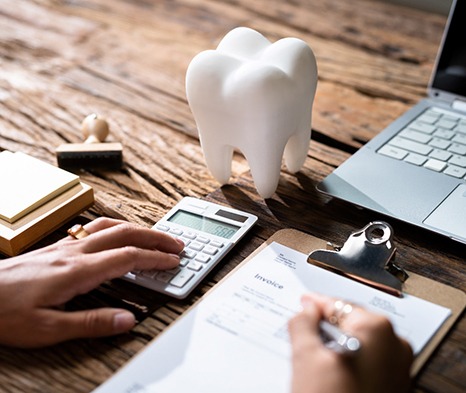 Unfortunately, dental insurance won't often cover Candid Pro. Most plans simply don't extend coverage to orthodontics. Meanwhile, those that do will typically exclude aligners.
Of course, there are exceptions. The occasional policy will cover up to 50% of an aligner treatment's cost. That being the case, confirm your benefits before getting treatment. Our team can help you do so if necessary.
Options for Making Candid Pro Affordable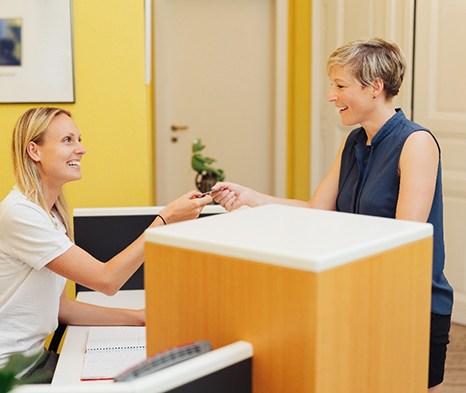 Whether you have it or not, insurance isn't the only way to make Candid Pro affordable. Many dental practices now offer financing options for their patients. With the right one, your aligners could become much more budget-friendly.
Just look at Seahurst Smiles, for instance. We provide flexible financing via CareCredit, a reputable third-party financier. Through them, you could pay for care with low-interest monthly installments. You'd be able to cover Candid Pro's full cost gradually.
In the end, we want to straighten your smile affordably. Therefore, book a visit to our office and learn more about financing Candid Pro!
Candid Pro Clear Aligners FAQs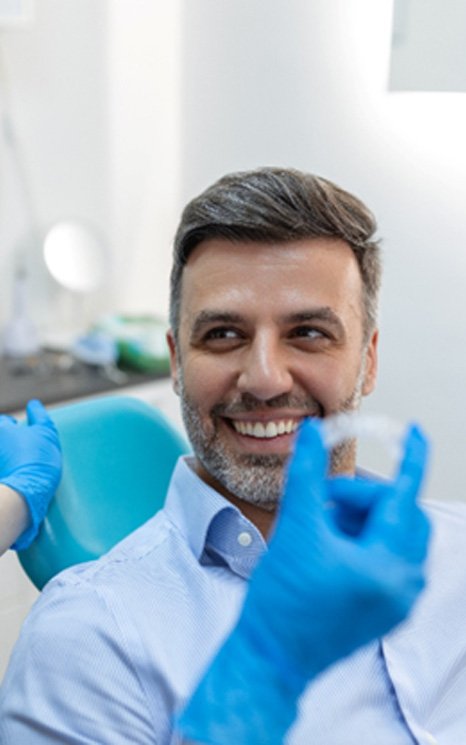 What Do Candid Pro Clear Aligners Look Like?
Candid Pro clear aligners are designed with clear plastic, so they are visible when they are outside of the mouth but more difficult to detect when being worn. This way, you can straighten your smile without compromising your appearance with metal brackets and wires. By maintaining your aligners correctly, you can keep them clear, clean, and discreet.
What Happens After Candid Pro?
Once you've completed your last set of aligners, you will need to visit us so we can make sure that no further changes need to be made. Then, we will brief you on what maintenance for your newly aligned smile will be like. Post-treatment will begin with wearing a retainer. This is an important part of the process because they will maintain the results that you've spent so much time achieving. This way, you can enjoy your straighter teeth for many years down the road. We will let you know how often you need to wear your retainer and for how long.
Can You Eat with Candid Pro Clear Aligners?
One of the great things about Candid Pro is the fact that you don't need to limit your diet. Your clear aligners are completely removable, so you can take them out when mealtime comes around. However, you shouldn't leave your aligners in while eating. This will result in cracks and stains as well as put unnecessary pressure on your teeth. The only thing you should be consuming while wearing your aligners is water. If you want anything else, you should remove them first.
Who is Not Eligible for Candid Pro Clear Aligners?
Candid Pro can be used for any patient who has a full set of permanent teeth. This means that teens and adults can be good candidates for this treatment. However, in some cases, bite misalignment is too severe to be corrected with clear aligners, so other orthodontic options could be necessary. Additionally, patients may not be a good candidate for Candid Pro if their teeth are extra small, misshapen, or eroded. Patients must also be committed to complying with their treatment plan. This means wearing their aligners for an allotted number of hours each day.
Can You Get Candid Pro Clear Aligners After Braces?
If you had braces in the past, but your teeth have grown crooked or misaligned over the years, Candid Pro is likely a great solution. However, this will all depend on your specific needs. Braces are better able to correct more severe bite and alignment issues than clear aligners. During your consultation with us, Dr. Lam will examine your smile to see if Candid Pro is the right option for you.