Replacing Missing Teeth – Burien, WA
Restoring Incomplete Smiles
Your teeth do more than just help you eat. They also serve to help you speak clearly and smile confidently. However, all of this can be inhibited should you experience tooth loss. The good news is that Dr. Lam and our dental team at Seahurst Smiles of Burien offer effective tooth replacement options that make restoring incomplete smiles possible. Whether it is dental bridges, dentures, or dental implants, let us help improve your quality of life. Give us a call today to explore options for replacing missing teeth in our Burien, WA dental office.
Why Choose Seahurst Smiles of Burien for Replacing Missing Teeth?
Dental Implants Placed In-House
Lifelike Materials for a Natural Appearance
Flexible Financing Available
Dental Bridges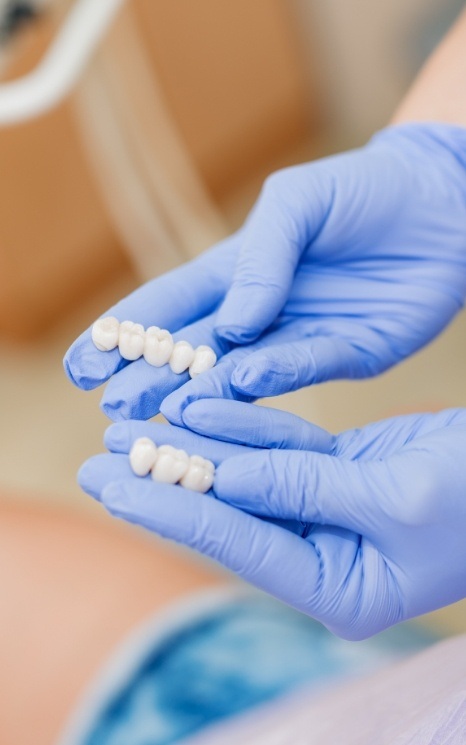 When one or more teeth are missing consecutively, a customized dental bridge can fill in the gap. Made from fused dental crowns that fit over healthy abutment teeth that are filed down for placement, the restoration removes the space and rests on top of the gums for a seamless look. The materials used can match your existing teeth to ensure it blends in with your natural smile, and the entire process only takes two appointments.
Dentures & Partials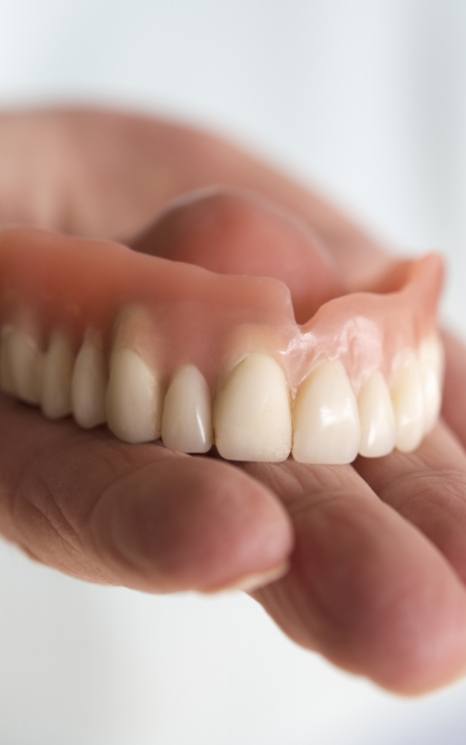 Designed to look more aesthetically pleasing with materials that are more natural in appearance and comfortable to wear, full and partial dentures allow for greater functionality and confidence. Made from a gum-colored base, partial dentures fit like a puzzle piece and use metal clasps to wrap around healthy teeth to remain in place. Full dentures rest on top of the gums and rely on your natural suction as well as denture adhesive to function accordingly.
Dental Implants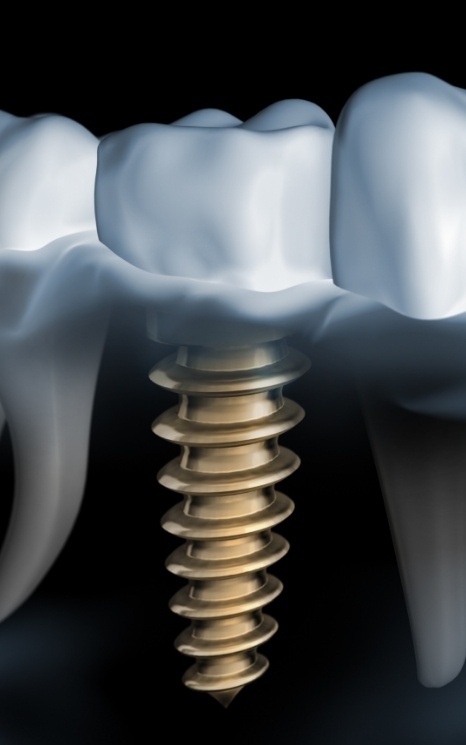 Dental implants are the only solution designed to replace and restore the entire root-to-crown structure. Continuously stimulating the jawbone because of their surgical placement, you can worry less about changes to your facial shape and instead, enjoy a prosthetic that can last 30+ years! Made from titanium, these small posts are durable, long-lasting, and they make it impossible for others to tell a difference between your real and artificial teeth.